Executive Tans Has a New Look

Click on the picture to the left to view our Executive Tans ad. The corporate headquarters of Executive Tans has contracted us to provide window treatments for their stores. Working with Executive Tans creative director and using his image we came up with an idea for some great new blinds. The ad shows the image designed by Executive Tans. Below that is a picture of the Shorewood storefront. The Shorewood store has our blinds and the old Executive Tans image. Below that is a proposal shot. We break down the image and show you exactly what it looks like in your windows before we install it. This assures that all parties involved are happy with the results.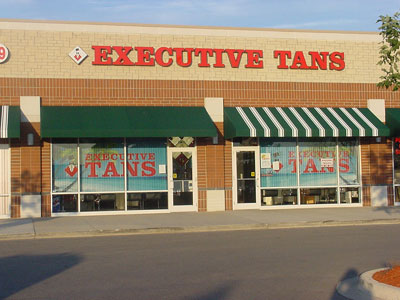 Executive Tans, Shorewood
To the right is one of the first Executive Tans store we finished. This store uses the old Executive Tans corporate image. We will add more pictures of future stores as we put them in. Stores across the country have shown interest in these blinds and the new corporate image of Executive Tans.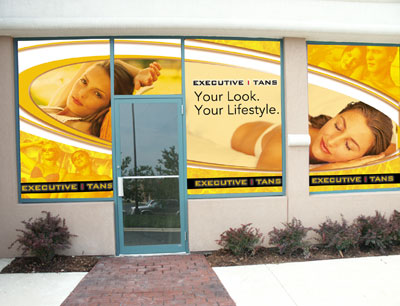 The New Corporate Image
This is the new corporate image of Executive Tans. This is a picture of what that image will look like in one of the store fronts. As you can see the image is adjusted around the layout of the windows in your store.
---
www.blindimaging.com